"Are you looking for a challenging real world,
Internship experience to let you know your situation
Running a small business from the inside out? "
Right now, we have a number of internship opportunities OPEN! 
The confident voice studio in Portland offers voice, performance and piano lessons in a fun and growth-oriented environment.
Started by Voice Teacher and Performance Coach Deanna Maio, Deanna was having the experience of 10 years, he has been an entrepreneur who teaches other business owners how to build and lead teams they can trust.
Prior to starting her own business, Deanna worked as a manager, trainer, mentor designer, and workshop mentor for ten years, specializing in business operations and leadership.
Benefits of Interning with Us
Who's a Good Fit
Why Virtual?
What's it Like
Requirements
What Past Interns Have to Say
 Why intern at Confident Voice Studio? You can: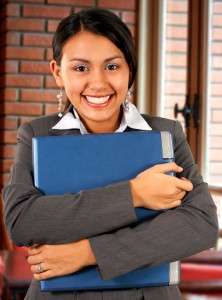 Increase skills that can position you for better jobs and higher compensation
Partner with our owner and see the inner workings of a small business
Get school credit, if desired
Know your internship is making an impact on small businesses across the world
Easily work around your school, work or other commitments
Add interesting projects to your portfolio
Improve your resume, cover letters, and job search plan
Experience benefits as a member of our family long after your internship is over like networking opportunities, introductions, references, and more
These internships are perfect for students or others (working or unemployed professionals, creatives, stay-at-home Moms and Dads, people exploring a career change, and anyone looking for work experience.) Your energy and excitement are more important than your past experience or your educational background.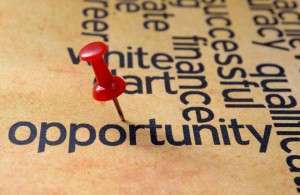 We welcome applications from people of every age group, skill level, and background. We work with individuals who want to get more experience and skills and those who are enrolled in academic programs.
Applicants must exhibit clear and professional written and oral communication skills, be detail oriented, work well without direct supervision, and have the ability to follow through on a project from beginning to end. No experience is necessary; we will train you and give you all the tools you need to be successful.
We offer virtual internships where you can participate from anywhere in the United States with just a computer, phone, and reliable internet access. You don't have to be in Portland, Oregon where we are located.
Internships are great, but virtual internships are even better!
Work with an employer from the comfort of home.
Save time (no commute) and money (no gas and no professional wardrobe).
Academic credit can be arranged in most cases.
Intern as little as 8 hours a week according to your schedule!
Even though our internships are unpaid, we know the experience, mentorship, training, and non-monetary benefits will your career far beyond the term of your internship!
Just recently one of our past interns said she got called for a job, and got it, just because of some specific experience she gained during her internship.
We're always looking for candidates for these positions:
Human Resources Intern
Recruitment Intern
Training & Development Intern
Project Management Intern
Internship Program Coordinator Intern
Social Media Intern

Blogging & Article Markering Intern

Public Relations & Publicity Intern

Copywriting Intern

Graphic Design Intern
SEO & Web AnaIytics Intern
Referral Marketing Intern
Affiliate / Joint Venture Partnership Intern
What it's Like?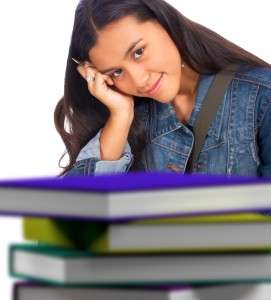 Interns will be offered the opportunity to make a difference in a real business with real projects.
When you join our internship program you should not be surprised to see that our culture is one that is innovative and customer-focused.
Interns can expect to be challenged and supported, have an internship project plan and feel connected and valued by our community.
No experience is required.
Internships require just 8 or more hours per week for 3-6 months depending on the project you're working on. This can be adjusted to meet your specific hour requirements for school credit or your schedule.
Positions are available now for our Winter, Spring, Summer, and Fall programs.
Here are just a few real life stories from some of our past interns:
An Educational, Flexible, and Supportive Experience!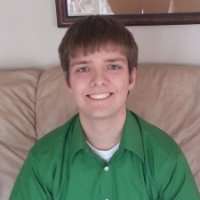 My internship experience at Delegated to Done was definitely a great introduction to marketing, starting a business, and business practices as a whole. It was a professional yet friendly experience all in all.
Deanna was friendly, professional, and open. She shows that she cares about her interns and will give them anything she can to allow them to succeed.
During my internship at Delegated to Done, I really learned how to manage my time for work-related goals. Though I knew how to manage my time with school, setting time aside for work required somewhat different skills that Delegated to Done taught me how to use.
My most challenging task must have been writing professional blog posts for Delegated to Done. Though I've written essays for school and messages to friends recreationally, this was my first experience writing my own content that would be published in a professional setting. It was a challenging and exciting experience.
I would say that if you're looking for a real-world opportunity to practice marketing or business from the convenience of the internet, Delegated to Done is definitely the place to go. The flexible schedule and support are great qualities of this internship.
Alexander Darlow
That decision to click (on Deanna's ad) has significantly changed my life since.
I was sold by the posting's promise in making a difference in other people's lives through coaching and consulting. The ad also mentioned learning business skills firsthand in a small business environment along with how to market oneself. I would be able to participate in her workshops that were worth hundreds of dollars. I felt like I could use some coaching at that point in my life.
Deanna accepted me as one of her four interns in the fall. I was grateful and excited. From the get-go, she emphasized that all of her interns were important to her business, that we all had the same weight as she. She never was dismissive of our input; in fact, if she liked an idea or suggestion, she would implement it immediately. She encouraged us to be resourceful and to find our own answers, but she was always available if we needed her.
She continually amazed me with her ability to come up with solutions on the spot for problems that seemed formidable and discouraging, and never seemed fazed by the challenges we ran into that comes with doing small business. It didn't seem to occur to her to give up even if she got stressed out; rather, she focused on getting the result she wanted, and went from there.
Deanna's amazing. She kept me on track with my weekly and monthly goals. She gently challenged me with open-ended questions to think about, and deftly guided me while I gradually forged a path in my life. For the first time in months, I felt empowered and in control, encouraged, happy even. I had a new perspective on what I ultimately wanted for myself, and Deanna helped me get out of my rut.
I was also inspired by the other interns I worked with: Intelligent, hard working, encouraging, quick with novel suggestions and comments. They were such a great resource and source of support. I thrived in being around similar-minded people.
The time I spent there, the resources I got, and the people I've met at Deanna's office have been invaluable. I still use goal setting skills from my internship. I have a whole different idea about marketing, a new perspective and appreciation of what it means to promote yourself and what you do. I also feel more savvy (ha ha) about the ways of doing business. When I feel stuck or discouraged, I try to remember Deanna's example in problem solving and her attitude in tackling challenges, and in learning and adapting quickly.
I'm so grateful for the time I've spent there. The internship affirmed what I felt but didn't actually do, that it is possible to live out my dreams if I'm willing to go all the way for them, as Deanna emphasizes her clients to do regarding the exercises in her own coaching sessions. She has so much to offer to people, and I'm glad that I got to be there for a little bit of it in the beginning of her business, so that I can say, when Deanna becomes a really huge success, that I was there at the start : )
Christina Hur
Valuable, Enjoyable, Meaningful, Flexible, Exciting!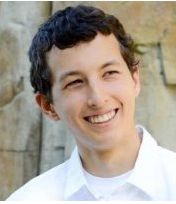 Deanna provides a valuable internship while allowing you to plan out your own work schedule with a lot of flexibility.
I furthered my organizational skills and gained experience organizing and carrying out project plans. I was surprised with how effective you can be working virtually, I have never had any concept of how productive it could be.
I worked on a real business project re-launching our affiliate and referral program. I learned how an automated marketing system can be used to make business more streamlined and efficient.
I would recommend the internship because it was a great and unique experience, and I felt like I got a lot out of it. I also feel like as time goes on there will be a lot more virtual work in the world, so it was important for me to get some experience working virtually.
I would encourage everyone to have this internship experience! 
Alec Koh
http://www.linkedin.com/in/aleckoh
Educational, Challenging, Relevant, & Rewarding!
When I started the internship, I really didn't know what to expect to would come from it but I knew I wanted to give 100% and get the most out of the experience.
This internship is such a great opportunity because Deanna allows you to outline what you want to focus on in the internship, and then she develops your projects with those items in mind. This internship gave me real world experience on projects and allowed me the opportunity to solve problems, all with Deanna's amazing support and direction.
The most important thing I learned during my internship was the value of having weekly meetings and check -ins. This gave me the opportunity to complete tasks, do research, compile a list of questions and/or concerns and then address everything in one meeting. Knowing that I had these scheduled meetings kept me organized and focused, as well as provided me with great feedback from Deanna.
Since completing the internship I got a job specifically from the experience I gained in my internship.
Deanna was an absolute joy to work with. She developed projects that allowed me to focus on the areas I needed experience in, and she gave me great direction, input and feedback. Deanna's positive attitude and fun personality added to the internship experience and I have to say, I looked forward to every weekly meeting with her because of that!
I would encourage everyone to have this internship experience! 
Julie Kellenbeck
Current Openings
Marketing
Communications/Social Media
Human Resources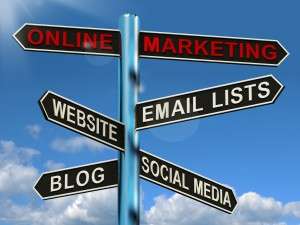 You'll get experience with the strategies, tactics, tools and programs we use to market our business. With what you learn you'll be better prepared for your career search or starting your own business!
Marketing internship projects will typically include one or more of the following:
Web

and graphic design

Video

and audio marketing
Social media

Search

engine optimization (SEO)

Joint

venture partnerships
Referral and affiliate marketing
Blogging and podcasting
Graphic design

Develop

and launch new products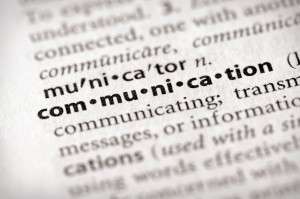 You will get experience writing on a variety of topics relating to the business, management, leadership, and personal development fields. At the end of your internship you will have samples such as creative writing, journalism and public relations that you can add to your portfolios!
Communications internship projects will typically include one or more of the following:
blogging

and article marketing

newsletters

and email marketing

teleclasses

and podcasting

audio

and video production

copywriting

and press releases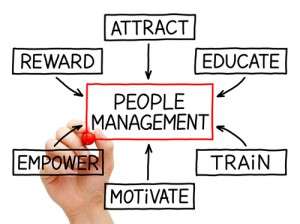 Contribute to helping others like you to grow their skills, experiences, and resume by supporting our internship program's growth.
Human Resources internship projects will typically include one or more of the following:
Designing fun and exciting internship projects
Writing project and internship descriptions
Creating the "how-to" guides and training materials for each internship
Making connections with schools and other potential sources of interns
Developing internship marketing strategies and materials
Reviewing resumes and interviewing candidates
Conducting new intern orientation
Collecting intern testimonials and feedback
Developing ongoing alumni opportunities and communications
Apply Now!
Steps to be considered:
1. Email us your resume to JoinOurTeam @ ConfidentVoiceStudio.com
2. Use the Subject line Internship Program
3. In the body of the email (aka your cover letter) provide the following:
Why you would like to work with us
Where you would like to be personally and professionally in the next five years
Where you found out about our internship (Recruiting Website, Friend, Facebook, Twitter, etc.)
What internship project/position you are applying for
Thank you for your interest in our team!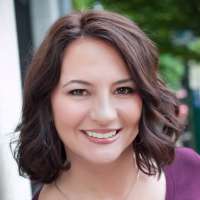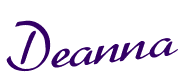 Deanna Maio
Director & Founder, Confident Voice Studio