Are you looking for an entertaining, inspirational, speaker to share practical strategies and content at your next event?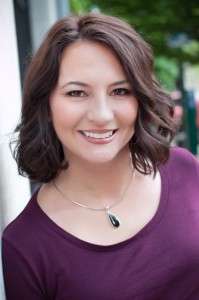 Deanna Maio delivers a clear message with a shot of energy. And best of all it has lasting effects!
Your audience will love Deanna's high impact, interactive presentations filled with specific strategies and action oriented how-to tips. Using life stories to illustrate marketing principles, audiences enjoy her wit, learn from her examples and take away ideas they can use right away.
When Deanna speaks, she also gives everyone a special report, tool, or template to take home with them. People keep these on their desk, in their car, and just about any place that gets them thinking.
Will the message be customized to our group and theme?
Deanna never delivers the same presentation twice. That's because she does her homework; the extra research behind the scenes allows her to customize her message to each audience.
Why should we book Deanna?
Deanna is often told by audience members that they appreciate how "real" she is. In addition to her warm, fun style, Deanna's background in acting and singing helps make her a natural, especially when she's telling compelling stories to make her point.
What makes Deanna different from other speakers?
Deanna has a fantastic supply of energy and that energy is felt the moment she walks on stage. Her material is current and she has a keen sense of giving each audience what they need.
Featured List of Past Engagements & Workshops
Portland Association of Psychological Type
Genesis Financial – Beaverton Oregon
Novartis
Small Business Development Center – Gresham Oregon
Association of Catering & Event Professionals
Women Entrepreneurs of Oregon
Portlandia
WomenInspired!
Wedding Network USA
Asian Pacific American Chamber of Commerce Oregon and S.W. Washington
Northwest Coaches – International Coaching Federation – Portland Chapter
Talking About Transitions Radio
Leaders in the Trenches Podcast
The Startup Session Podcast
The Bold Zone with Monique Caradine
MercyCorpsNW
Portland Conscious Women Entrepreneurs
And many more…
Buzz About Deanna
Very personable, easy to relate to, and engaging.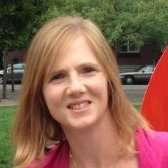 We selected Deanna to speak to our group because the subject of her talk, delegation, is extremely important to all small business owners. Most of our clients are new business owners and want to learn how to more quickly and effectively get things done, and work with employees and teams.
I thought Deanna's talk was valuable because she gave great practical advice and tips that small business owners, at any revenue-level, can put to use immediately. Her suggestions are easily implemented and offer immediate benefits. Plus, she employs these strategies in her own business, so she can share great examples of their effectiveness.
This talk benefited our community because our clients need strategies that are easy to implement and cost-effective. Anyone can use Deanna's tips and suggestions to streamline and improve their business processes.
The #1 thing I'll remember from the talk is how the information and strategies she shared work with any income level, and are immediately employable.
If you're trying to decide if Deanna's is the right fit to speak at your event I'd say she is very personable, easy to relate to, and is an engaging speaker. She connects well with participants. Our participants walked away with a lot of useful tools and tips on how to improve their business.
Marcy Newton
Women's Business Center Manager
MercyCorps NW
mercycorpsnw.org
Hurry up and get Deanna on your show - to delay is an injustice to your audience!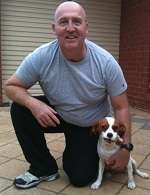 Deanna was recommended to me as an expert for my podcast in the field of outsourcing and systemization of business processes. And I'm sure glad she was.
The concepts Deanna discussed can really free up a business owner's time and Deanna's training can really help business owners achieve the goals that they dream about when first deciding to start their own business.
Implementing Deanna's principles will allay the fear of outsourcing non-core essential duties to others and my audience now have a better appreciation of an aspect of business that they know they should implement, but are reluctant – or fearful – to implement.
The #1 thing I'll remember from Deanna's appearance was the depth of her knowledge on this topic – the speed, confidence and level of detail that Deanna showed when answering my questions proved to me that she understands the topics of outsourcing and systemizing processes "inside out".
Hurry up and get Deanna on your show – to delay is an injustice to your audience.
Thank you so much for the information and training you provided to my listeners – I know they will benefit from our discussion and your gift to them, as will I.
Dean Allan
Managing Director
BookPals Pty Ltd
Adelaide, South Australia
www.bookpals.biz

I can't wait to have you back in the future!!
Deanna,
Thank you for being such a fantastic guest on the Startup Sessions podcast.
You were so great at delivering thoughtful responses to my questions and going where the interview took us.  You delivered actionable information my listeners could use right away. I don't always get that – and I so appreciate it.
I can't wait to have you back in the future.
Thank you so much!
"Thank you so much for a FABULOUS presentation! I love how much concrete information you covered.
Thank you for doing this for my network!"
Kathy Goughenour
http://www.expertVAtraining.com
Lively and Responsive
"Deanna Maio makes learning both engaging and helpful. Deanna was fluent in her presentation and gracefully flexed to handle an unexpected problem at the venue. Deanna's style as a speaker is lively and responsive.
She swiftly establishes rapport and demonstrates an inclusive, respectful attitude toward attendees. Just as important, Deanna Maio comes across as being glad to be with her audience!"
Karen Mathieson
Communication Coach & Facilitator

Tremendous Value
Thanks so much Deanna! You brought 
tremendous value tonight!
 Thanks for sharing your 
brilliance!
Stephanie Owens
http://pleaseaholics.com

Presentation was Fabulous!
Thank you SO much! Your presentation was fabulous! We so much appreciate your time, energy and expertise.
Kami Aguilar
Wed Portland
Good Material to Immediately Implement
Great presentation, appreciate the direct style, to the point. Lots of good material to immediately implement back at home.
Rita Norton
Photovation
Clear and Concise
I truly appreciate your knowledge and energy, it is clear you love and have passion for what you do. Your gifts are clear, concise, and you draw out the best! Thank you!
Sharla June
Empowering Grace
Awesome Energy
You are adorable! You have an awesome energy.
Tracy
Wonderful Sense of Humor
Clear, concise presentation. With a wonderful sense of humor. Thanks for a great presentation.
Kathryn
Deanna's talk was VALUABLE.
Before I came to Deanna's talk I wasn't sure how to begin building my team. I'm opening a preschool and want to do it right the first time – I know that my team will make all the difference. But where to start?
During her talk I learned that there are intentional cues that I can use when crafting a job posting and that I can easily streamline my 'weeding out' process of applicants in order to find the perfect addition to my team.
I thought Deanna's talk was valuable because I am new to business ownership and I really believe that having someone with such experience provide guidance is key to being successful.
The #1 thing I'll remember from the talk is that each team member should add value to the business and take work off my plate – not add to it.
Deanna is intentional, engaging, and thought-provoking.
If you're trying to decide if Deanna's is the right fit to speak at your event I'd say Deanna can help. No matter how skilled you are as an individual, your team is an incredibly important aspect of your business. Harnessing that potential is critical.
Thanks Deanna!
Niki Johnson – Director
Sprouts Preschool
www.sproutseducation.org
Deanna's talk gave my audience a wake up call.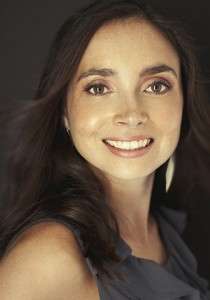 I chose Deanna to speak to my audience because they struggle with working too much on things that are not bringing them joy or making them money, and I wanted them to hear what she had to say about delegating. They kept saying they can't afford to delegate in their business or that they have to do everything themselves because nobody can do it better than they can.

Deanna's talk gave my audience a wake up call around the importance of delegating and how they will have more time to spend with their family and doing the things they actually love to do.
She made a positive impact they'll remember including her catch phrase "We can always make more money but we can never make more time."

If you want your audience to learn about delegating, team building, and the logistics of how to do that AND you want a speaker with great energy and a positive attitude, Deanna's your gal.
I loved my time with Deanna and you will too!
Lianne Soller – Health & Wealth Coach
Montreal, Quebec, Canada
www.liannesoller.com
Want more information?
Contact Deanna's team today for more ideas on how Deanna can add some fun, useful content, and ideas to your next event.