Does any of this sound familiar?
You tell your team exactly what you want and they can't deliver it the way you wanted.
They take entirely too long to complete the work you assign
Team members are rude, miscommunicating, or avoiding each other and putting you in the middle
Mistakes are being made and you end up fixing them
You've assigned a task or project by email and you never hear back from you team member confirming the got it. You don't know if they're mad at you, if they decided to take a day off or if they got hit by a bus.
You're exhausted from trying to chase your team to get you the things you asked from them repeatedly.
After you assign a task, they keep coming back to you with questions and it takes forever for them to actually get started.
Key team members are quitting or you suspect they're thinking about it and your business will slow down or come to a screeching halt if they do.
If any of these are true, or even possibly true…
Not only are you missing out on growing a more profitable business…
But the business you have feels like a nightmare.
Not exactly the "freedom" you got into business to have in the first place…Right?
Whether it's employees, contractors, freelancers, your spouse, your kids, or interns…
…Getting what you need from your team can be difficult and exhausting.
But it doesn't have to be. 
I want to make it easier for you. And for free.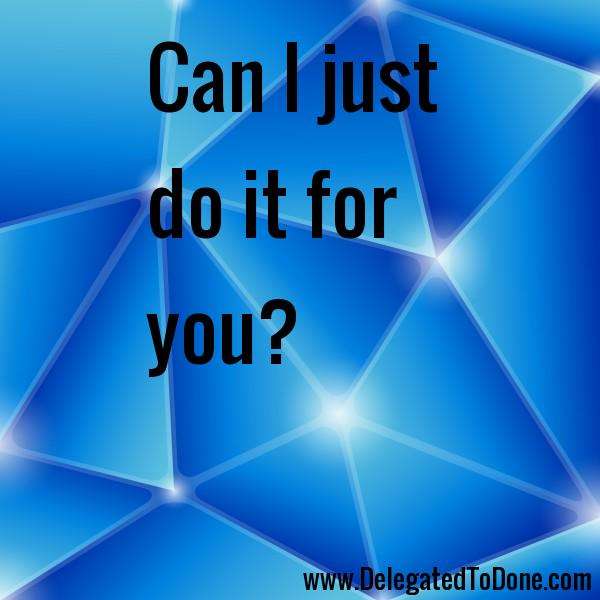 I want to design a customized plan to solve your specific team problems in 30 minutes or less.
It's my Customized "Your Supercharged Team" Plan. And you can get yours as my gift to you today when you click here. 
That's right. I want to give you the answers…your own personalized, 3 point, plan to solve your team's challenges for your specific business in one 30 minute phone call. 
And you know the best part?
Whether you decide to have me help you implement the recommendations or not, you'll know the exact plan of action to solve your 3 biggest leadership challenges and what to focus on to get your team, doing what you need done, right and fast starting today.  Click here to schedule now!!!
To your fantastic success,
–Deanna
Deanna Maio
Team Results & Accountability Strategist
DelegatedToDone.com
PS: If you are fed up wasting lots of time, pulling your hair out, trying to get your team to do what you want…but it's not working…and you don't know why…then you should schedule your chat with me immediatley.
PPS: You might be thinking, Deanna's just doing this so she can pressure me into buying something. Nope. If it makes sense to work together, I'll share how I think I can help. And if it doesn't, I end up with some really valuable research data, you have an actual plan you can use, and we'll part ways as friends. Sounds fair, right? Schedule your chat with me now.