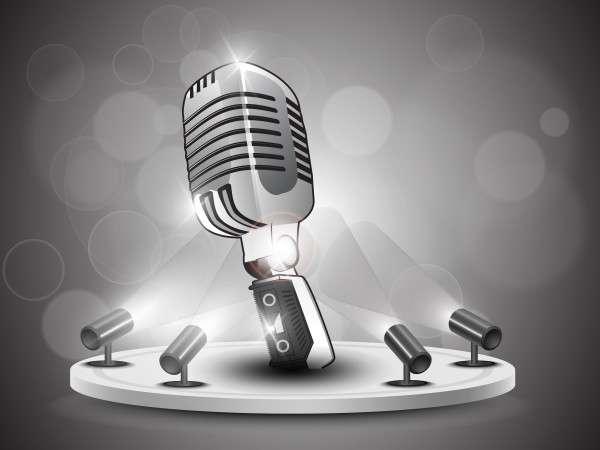 This week, American Idol, featured Harry Connick Jr. as a guest mentor to the final 4 vocalists. I was exceptionally excited to see this as I've been a long time fan of Harry. I remember the first time I saw him in concert. I was so impressed with him. The guy was a true entertainer. He played for nearly 3 hours (which as I singer I can tell you is a long time to work without a break) and the only break or intermission he took was when he decided to stop singing for a bit and do a little tap dancing for us. Another win for Harry in my book. (I was a competitive tap dancer in my teens)
So when I saw this article posted on Facebook this morning, I had to add my comments.
In the article, John Stark, writes:
[highlighter]
Those of us who grew up in the 1950s and '60s got to constantly hear — on radio, TV and vinyl — the Great American Songbook sung by the likes of Bobby Darin, Tony Bennett, Frank Sinatra, Mel Tormé, Rosemary Clooney, Ella Fitzgerald, Doris Day, Sarah Vaughn. … The list goes on. These were singers who belonged to our parents more than to us. Still, they set a high bar for crooners, even if we didn't fully appreciate it when we were kids. Besides having intonation, perfect pitch and beautiful voices, these artists respected a song, its melody and lyrics.  They made singing sound easy, which it isn't.
My favorite singer as of this week is Harry Connick Jr., but not for his vocal talent. As a guest mentor on Tuesday's American Idol, he did something I'd never seen done on that show — and it was long overdue. He made it clear why, despite the impressive vocal abilities of the four finalists — Candice Glover, Angie Miller, Amber Holcomb and Kree Harrison — they probably will never be truly great singers in the mode of those who came before, like Dinah Washington, Peggy Lee, Vic Damone and Billy Eckstein. Again, the list goes on….
During the mentoring sessions, Connick would listen to the singers perform the songs they had chosen and advise them how to do it better. He was a kindly coach throughout the "Now" portion of the show, teasing, praising and hugging the contestants. But when it came to the "Then" segment, the joking stopped. His demeanor changed.
Not one of the contestants took Connick's "Then" advice when they got on stage. Substance was thrown out the window for pyrotechnic vocal tricks. Angie sang Gershwin's "Someone to Watch Over Me," an ode to vulnerability, in full-power voice. She hardly came off as "a little lamb who's lost in the wood," as the lyric says. More like a John Deere tree cutter.
The judges loved Candice's version of Billy Holiday's "You've Changed," giving her a standing O. Not Connick, whose tip to "Keep it simple" went completely over her head. "One of the worst things that can happen in a relationship is when the other person starts to drift away from you," Connick told Candice. She needed to express that feeling. Her blaring version had no poignancy.
[/highlighter]
As I watched Idol this week and I swear it made me even more proud of what I try to do musically. I have never been, and won't likely be a great singer and there have been times I've been sad about the fact I can't sing those crazy runs and riffs. But after watching Harry try to convey what standards are all about to these young women, I realized I'm proud of what I do. I love to tell a story and to honor the music by singing what is there. I love to give tribute to the composers, lyricists, and the artists that have told the stories before me. Great songs don't need crazy embellishments that are self-serving just to stroke one's ego and to show the world 'you are a great singer'. Let the greatness of the melody and lyrics pass through you, add some sincerity, and you'll have done your job.
What do you think makes a great singer? Tell me in the comments below.